DNA Sample Collection Guide Using the Home Test Kit
Our kits contains the sterile oral swabs, the instructions and everything  you need to efficiently complete the home DNA sample collection.
The below highlights the sample collection procedure that you will need to follow when doing your DNA test.
The basics of our home kit
EasyDNA has created a home sample collection kit. Using this home kit you will be able to collect your DNA samples. The kit is easy to use and contains what you require to collect the samples. Advanced methods of DNA extracting enable scientists to extract DNA collected by using oral swabs. Our kits contain oral swabs for the sampling of 3 people.
Given that our kits are pre-packed with swabs for 3 people, you may have extra swabs inside your kit which will not be used if two or less people are taking part. You may simply dispose of any extra swabs you will not be using.
Inside the kit you will find 3 different envelopes and in each of these, 4 mouth swabs .
Precautions
Eating, drinking or smoking must be avoided for 1 hour before sampling. This will ensure that there will be no degredation or contamination of DNA by food substances or chemicals found in food, cigarettes etc…
How are DNA samples collected?
Our DNA test kit contains oral swabs (also called "buccal swabs"). Watch our brief sample collection video to learn how to collect your samples or read the more detailed step by step instructions below.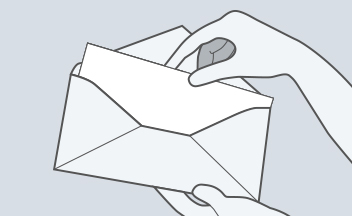 Step 1
Remove the oral swabs from the plain envelopes in the DNA test kit.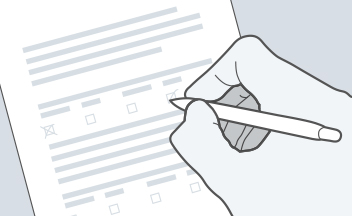 Step 2
Write everything on your submission form in block letters ensuring that everything is legible. Once you have filled the forms, proceed to write the information requested on the envelopes. Check that all sections have been filled in with the details requested.
Step 3
Each swab must be gently rubbed under the tongue, against the inner cheek and inner lip (what is medically called the oral mucosa). The rubbing motion needs to be done for ten seconds. Follow this procedure with the other swabs for every person,using one swab at a time.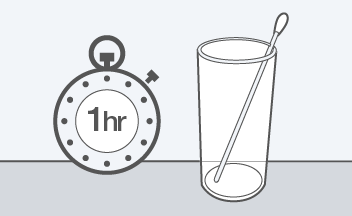 Step 4
Before returning the swabs into their corresponding envelopes, they must be left to air dry. Placing damp swabs inside a sealed envelope could result in the formation of mould which could affect our chances of successful DNA extraction. The recommended drying period is of one hour. We do not recommend touching the swab to check if they are dry.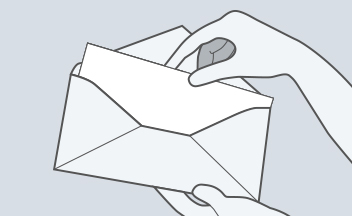 Step 5
You are now ready for the final stage: put the envelopes into the larger self-addressed envelope provided. Include also the consent forms. You can now send everything off for laboratory testing.
Cannot wait? Need to collect samples ASAP?
Our kit takes around 2 working days to arrive to your chosen address. If you need to collect oral swab samples but are pressed for time, you can actually assemble your very own kit in just a few steps. We will even deduct a small fee as you will not be using our kit. You can purchase swabs from a pharmacy or even use cotton buds if you are not able to purchase them from a pharmacy. If you do use cotton buds, you need to cut off one of the cotton-ended parts. Learn how to make your own home kit now.
Tips
You may allow swabs to dry by either placing them in a shallow glass in such a way that there is no contact between the glass and the cotton ended part of the swabs. You can also leave them on a clean surface with the cotton ended part of the swab jutting over the edge. You need to be careful to keep swabs from different people apart.
You can collect samples even from babies. Sample collection is absolutely painless. You need to avoid feeding for 1 hour before sampling for babies and todlers too.