DNA Testing & Paternity Testing Starting at Only €179

21 Loci Tested

Accurate

Fast
ISO 17025
You DNA Testing Specialist in Ireland
"Results delivered on time. Everything well explained"
Catherine - 30th December 2016
★ ★ ★ ★ ★
EasyDNA Ireland provides you with DNA testing that is affordable, accurate with results typically available in
3-5 days
, for your peace of mind. We test a total of
21 genetic loci
. For faster turnaround times, we have an
express testing
service available at an additional cost. EasyDNA is your local provider, based in Dublin. Our home
paternity test
starts from just
€179
, there are NO EXTRA FEES, so you know the final cost when you place your order. We guarantee everything will be done in total confidence and your privacy is always fully protected. With our customer care team at your disposal by telephone, email and live chat we make the whole process easy and problem-free.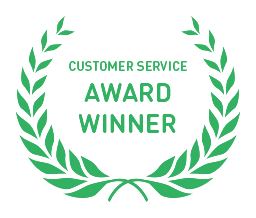 Why choose us
We offer the best prices and the fastest results. All DNA samples are tested by an internationally accredited laboratory. Your results will be ready in just 3-5 working days as we appreciate that quick results mean less stress and anxiety. Receiving your results could not simpler thanks to our latest online result pick up system – you can now have your results the instant they are released from the laboratory by simply accessing a secure link and inputting your private pick up code, giving you instant and discreet access to your easy to understand results pack.
See all DNA Tests

21 Loci Tested
Quality is in our DNA. We maintain the highest levels with every DNA test to provide you with a service that is faultless.

Accreditation
With the highest, globally recognised accreditations, you can be assured your samples are being processed to the highest standards in the industry.

Customer care
We are a local DNA testing company with a team of experts ready to answer all your questions and guide you throughout the process.
Our Tests
Whatever relationship questions you need answered, we can help. What exactly do you need to establish? Are you siblings? Are you really father and child? Are they your grandparents? Tell us what you need to find out and we will guide you to the right test. With a vast portfolio of tests, we are able to answer just about any of your queries. We offer paternity testing, relationship testing, forensic testing as well as other advanced tests that have only recently become available on the market. These include non invasive prenatal paternity testing using cell-free foetal DNA in maternal blood samples which provides 99.9% accurate results starting at only 10 weeks from your last menstrual period. We also offer an exclusive baby gender test using a simple urine sample - our baby gender prediction testing gives you 99% accurate results at just 9 weeks into your pregnancy. No more waiting for 18 week ultrasounds to know if you are having a girl or a boy!
Collect your samples
Samples for processing are collected via a simple kit that allows you to provide mouth swabs from all those that need to be tested. This painless process is made even easier with our user-friendly kit that makes collecting DNA samples as easy as one, two, three. The kit contains colour codes swabs with matching envelopes and the instructions we provide are brief and clear. You kit will reach you in just around 3 working days from the moment of order and the envelope in which it arrives is totally anonymous. Our legal testing services are also done by means of our kit – but with legal tests, we will include the legal forms inside the kit which will need to be filled out by the person in charge of collecting your samples. Why not read up more about sample collection and see just how easy the process will be for you to carry out? We also offer a range of forensic testing services which means we can test blood samples, tooth brushes and a entire range of different DNA samples.
Confidentiality & Innovation
There is an array of providers offering DNA testing services, how do you know which to choose? Our laboratory has conducted over 300,000 tests and is internationally accredited for your peace of mind. Your case will be handled by a competent and respected provider that has many years of experience specifically in this field. We're a dedicated DNA testing company and don't do anything else and are one of the biggest and longest established providers in this area of work. Why not view some DNA testing tips which will give you more information about providers. easyDNA also provides a range of payment options making it very convenient for you to pay for your test.
We are here to help you
With a fully trained team ready to assist you with all your queries. At easyDNA, we understand the prospect of a DNA test may seem daunting and the whole experience can be quite stressful. With this in mind, we train our customer support team to be patient and caring but at the same time professional and efficient. easyDNA also understands the importance of confidentiality and this is important to us as it is to you. We ensure that only individuals who have signed the consent forms inside the kit have access to the results. Your results will not be disclosed to any third parties and we also have a stringent system in place to identify anyone calling us asking for the test results. Discretion and data security are key features of our service.
The Diet and Healthy Weight test was very informative and helpful. It also tied-in with results from previous medical examinations!
Switzerland, 22nd March 2018
Very fast service. The Y Chromosome test helped us solve a 250-year genealogical mystery!
United Kingdom, 12th February 2018
Very impressed with the quick service. The results of the DNA My Dog Breed test were very informative.
Canada, 8th February 2018
I never took a Paternity test before and thought it involved a daunting process but it was so easy, quick and professional.
United Kingdom, 4th January 2018
Results were very quick from the time of delivery to the lab. It only took 5 days and that was over the Christmas holidays!
Canada, 24th December 2017
This website uses cookies to give you a better user experience. By using this website or closing this message, you are agreeing to our
Cookies notice